Livin' on the Lake! Part II
And now the conclusion of our vacation in New England.
Wednesday, July 13
After a long road trip on Tuesday we needed to stick around the house and relax. There is only one way to start the day off for relaxing and that is with another morning jog. Just kidding. Even though I did go for a job the best way to start off a relaxing day is by getting geared up and heading for the beach which is exactly what we did. When you have a toddler that isn't sleeping very late because it is so hot (not the best air conditioning in the world) and the room is so bright (sunrise is very early the further north you go in the summer) you get to make your way to the beach by 7:30am.
It may sound way too early but in reality it is very relaxing to listen to the water lap at the shores along the lake before any of the boats are out on the water. There are lots of ducks and geese casually swimming. The water is cold but after some acclimation it can feel great. The morning on the lake is quiet, calm, relaxing.
Since we were sticking around town we decided that after the morning on the beach and Cece's midday nap we would take a boat ride around the lake. Lake Winnipesaukee is huge. According to everyone's favorite and most trustworthy online research tool, Wikipedia, Lake Winnipesaukee covers approximately 69 square miles and contains at least 258 islands. It seemed like a cool area to tour via boat so we hopped an hour long tour of the lake.
Cece loved the boat ride. Her favorite part, by far, was hanging out with her best friend the Captain and getting to navigate the boat. Luckily it wasn't too crowded so we call could get up and move around the boat to see different parts of lake and Cece could keep sneaking into the main cabin so she could hang out with the Captain.
After our boat ride we climbed into our rental Toyota Corolla to go to the town of Laconia to grab some dinner. We usually base our decision on what restaurant to patronize on the beer list. We scoured the internet for the best places to get beer near our lake house in Weirs Beach and came across Holy Grail of the Lakes.
Initially we had blown by this as an option for dining out because on the surface it looks like a typical Irish Pub that would serve pub food. It didn't look like a place that would have an overly abundant beer list or would be very conducive for small children. However, there aren't a lot of different places to explore so we went back and looked deeper at the website.
We are glad that we did because this place is no ordinary Irish pub. All you have to do is look just a little bit closer at the website to learn that fact. Most Irish pubs aren't housed in an historic church that was constructed around 1871. That should have been the first clue that there was going to be more to this pub than meets the eye. Holy Grail of the Lakes also has a beer menu that is vastly superior to your typical Irish pub. You can still get your Budweiser, Coors, or Miller beers but you will find them on the menu under the section "The Brews of Peasants". I suggest you move into other areas of the beer menu such as "The Royal Court" (bigger bottles of some nice craft beers), "The Brews of Dukes" (12 oz. bottles of some good craft beer), or the "Deified Drafts" (a nice selection of local and more well-known craft beers).
The food menu is nothing to sneeze at either. There is your typical Irish fare (of which I'm a huge fan) such as fish & chips, bangers & mash, and shepherd's pie. There is also a wide array of pastas, burgers, sandwiches, and steaks to round out a nice menu. I decided to go for a nice shepherd's pie which was made with outstanding ingredients and included a parmesan cheese crust that really made it delicious. Rizzo had some stuffed ravioli that looked great.
As for the beer I ordered, I went with the Plum Island Belgian White by Newburyport Brewing Company from Newburyport, Massachusetts. The hotter the temperatures the more I'm drawn to witbeirs. They are crisp and fruity at the same time avoiding the bitterness of a hoppy IPA but also avoiding the heavy malt flavors of porter, stout, or brown ale. If you like a Blue Moon or Port City's Optimal Wit then you will enjoy this Newburyport offering. 4 out of 5 stars.
After dinner we headed home, but the little tyke to bed, and settled in for another exciting night of games and beer. The house had a nice little nook stocked with board games of all ages. We decided on the game Battleship. Both Rizzo and I recall having a discussion about how we hadn't played Battleship in a long time and that would be fun to play. Neither one of us remembers why the thought of playing Battleship was brought up. Regardless let me give you some advice. Playing Battleship sucks. We thought it would be fun but there is literally no skill or strategy involved. There is no more game on earth that is more arbitrary than Battleship. E5? Miss. G7? Miss. F10? Hit. Ugh, it was so boring. That is why after two rounds of Battleship we switched over to playing Yahtzee. Now that is a game that can get rowdy.
I finished off the evening with a New Hampshire beer from Squam Brewing out of Plymouth, New Hampshire; the No Wake Wheat. The beer is clearly referencing the lake region of New Hampshire with the name. Wheat beers are related to a Belgian white or a witbeir. They have very similar flavor styles. This beer in particular had great fruit flavor that was tempered by the bit of hops added creating the pale wheat beer that is used to describe the brew. The fact that it was produced by a very small and local brewery made it taste that much better. 3.75 out of 5 stars.
Thursday, July 14
On Thursday we made our plan to visit the great state of Maine so Rizzo and Cece could check that one off their respective lists of states to visit. Our original plan was to make our way to Portland, ME but that would be about a 2 hour drive each way and after doing a long haul with Cece over to Vermont we thought we would find something a bit closer. After exhaustive research (performed exclusively by Rizzo while I binge watched Parks & Rec) we decided to visit York's Wild Kingdom, New England's only zoo and amusement park (that tag line is straight from the website). We figured that Cece would love seeing the animals and since it was only an hour and twenty minutes from the lake house it would cut at least 80 minutes off the car time.
Before we started our sojourn to Maine we had to fuel up. One of Rizzo's greatest pleasures is dining out for breakfast which is something we hadn't done much of on this trip so we searched for a local breakfast spot and came across Kitchen Cravings. When you take a look at the pictures from the day below you will notice an unusual lack of pictures from this location. That is because I was too busy eating. Kitchen Cravings is a tiny hippy restaurant that makes a wonderful breakfast that is filling and delicious. I call it a hippy restaurant because (1) it says it is a hippy restaurant right on the front page of the website and (2) there is literally a definition of hippy plastered right on the wall. The meals are made as you order with all natural ingredients so don't enter if you are in a rush because it isn't an in-and-out diner. The food is delicious with pancakes so fluffy you will float away if you weren't so stuffed with the greasily perfect sausage. This is a highly recommended place to visit for breakfast during your next trip to Laconia, NH.
With breakfast done we got on the road and headed straight for York's Wild Kingdom. It is a fun little place that is part zoo, part petting zoo, and part amusement park. Cece isn't old enough to enjoy the rides at an amusement park so we stuck to the zoo portion of the trip. Visiting York's Wild Kingdom really makes you appreciate how lucky and spoiled those of us who live in and around Washington, DC really are. Washington DC has one of the best zoos on the planet and because it is part of the Smithsonian it is free of charge. I'm not saying this zoo was terrible by any stretch of the imagination but by comparison it was tiny. That didn't keep us from having lots of fun.
Cece loved looking at all the animals. Her favorite parts (which I didn't take any pictures of with my camera so, sorry about that) were (1) going into the petting area with what seemed like 30 goats and (2) riding a pony. Cece was a big fan of the baby goats and would just look and laugh at those tiny little things. She was tentative at first but finally warmed up and petted some of the goats.
On our way out we paid the extra $5 so Cece could ride a pony. She has a rocking horse and a merry-go-round horse that she likes to ride at home so it made sense that she would like riding the real thing. I went in with her and walked beside the horse so she didn't get too scared but she seemed to really like riding. I know Rizzo has pictures of this so I'll have to find some but for now you'll just have to trust me.
My favorite part of the zoo was the apes and monkeys. I have no real reason other than I like watching those little guys swing around with their big, long arms, and just hang out. They make me giggle and most of them look like me so we have a real connection.
After the zoo it was time to go over to another fine dining establishment just down the road in Maine. We drove just down the road to Kittery to When Pigs Fly Pizzeria. Even though there is "pizzeria" in the name this place is far more than a pizzeria. In fact, no one at our table ordered pizza. Rizzo had some fresh Maine oysters (she loves oysters) and a lobster roll. There is no lobster roll pictured because by the time I got my phone out to take a picture the sandwich was already consumed because it was that good. I suppose if you are going to eat lobster Maine is the place to do it. Cece enjoyed another variation on her favorite, mac & cheese. I enjoyed a turkey b-l-t that was made with some of the best cranberry bread I've ever had the honor to shove down my gullet. We all shared an order of fries that were equally delicious. I can only guess that the pizza is pretty good based upon the quality of our meal.
When Pigs Fly also offers a fabulous beer list that includes the option to make your own flight (you didn't expect us to go out to eat somewhere that didn't have a good beer list, did you?) This was very exciting. Rizzo and I both accepted the flight option with each of us tasting three beers. I feel as if I may be getting a bit long winded and that you, the reader, may be getting bored with my constant descriptions of the beer so I'll tone it down while describing these beers. Ha! Just kidding.
I started my flight with a beer called Dangol by Bissell Brothers out of Portland, ME. To me, nothing is quite as good as a well brewed beer that is from the state that you are drinking it in (except maybe a well brewed beer that is from the brewhouse that you are sitting in). Dangol is a nice, crisp lager brewed with just a touch of lime. I know there are some folks in the world that like to drink a Bud Light Lime in the summer. I say put down that flavorless water and pick up a Dangol. It is delicious and the touch of lime makes it feel like a summer party. This would be a great replacement for a margarita at a Mexican restaurant. 3.75 out of 5 stars.
My second tasting was TeaSB from Liquid Riot Bottling, another Portland, ME brewery. The beer is described as an extra special bitter that is aged with tea leaves. I didn't taste the ESB but I could certainly taste the tea. The beer was smooth and delicious. I know lots of people that will drink a nice, hot tea when they aren't feeling well. I would suggest changing to drinking a TeaSB. It tastes like a delicious beer-tea which sounds kind of gross but in fact was quite delicious. 4 out of 5 stars.
I concluded my tasting with Illegal Ale-ien by Marshall Wharf Brewing Company from Belfast, ME. Untappd describes this beer as "a hybrid kolsch/wheat beer brewed with organic blue agave nectar." I couldn't tell if there was any blue agave in the beer but it did have a somewhat sweeter flavor than your typical kolsch which would explain the wheat beer aspects of the brew. It was another good summer beer offering from Maine earning 3.75 out of 5 stars. I must say that I was pleasantly surprised with all the non-IPA beers brewed for summer that were offered in Maine. Thank you, Maine, for brewing some great summer beers that don't have enough hops forced into them to kill a dinosaur.
Unfortunately, after our drive back to the lake house, I had to put in some time working in order to meet a filing deadline for a client (don't cry for me, I'm taking off the next Friday to make up for my lost vacation hours this week) so Rizzo took Cece up to the arcade to play some games. I wish I could have been there because it turns out Cece loved the arcade. She earned enough tickets to buy a light up bouncy ball that squeaks which she loved. I made it just long enough to learn that beer pong has been turned into an arcade game. Way to rope 'em in while they are young, binge drinking industry.
After some time at the arcade we went home to cook up some dinner. Since we had dined out for breakfast and lunch we decided to cook up some burgers on the grill. We used some of the cheese we purchased on Tuesday from the dairy farm and got some pasta and potato salads from the store to enjoy a nice meal at home. I used the smoked cheese with bacon for my burger and complemented it with Belly of the Beast, an imperial stout beer with bacon flavors from Rockingham Brewing Company out of Derry, New Hampshire. The burger with the bacon cheese was delicious. The stout brewed with bacon was outstanding. Smokey and heavy, this 8.6% ABV brew was a perfect complement to grilled meat. It earns 4.75 out of 5 stars. The only reason I didn't give it a 5 was because I was worried it was only so good because it went well with the burger.
After lots of beer, burgers, and work I was desperate from some local ice cream but it was almost time for Cece to go to bed. To save the day Rizzo and I made a compromise. Rizzo went up to the store to buy us some ice cream while I gave Cece a bath and put her to bed. It seemed like a great idea to me so we put the plan in place. I got a wonderfully smooth chocolate ice cream from a local farm that I can't remember and I didn't write down the name because I was too busy crushing the entire pint. Rizzo got some Ben & Jerry's which on the service seems like a cop out because you can get that anywhere but when you are in New Hampshire Ben & Jerry's IS local so it all worked out. We settled in and watched some Netflix TV before calling it another good night.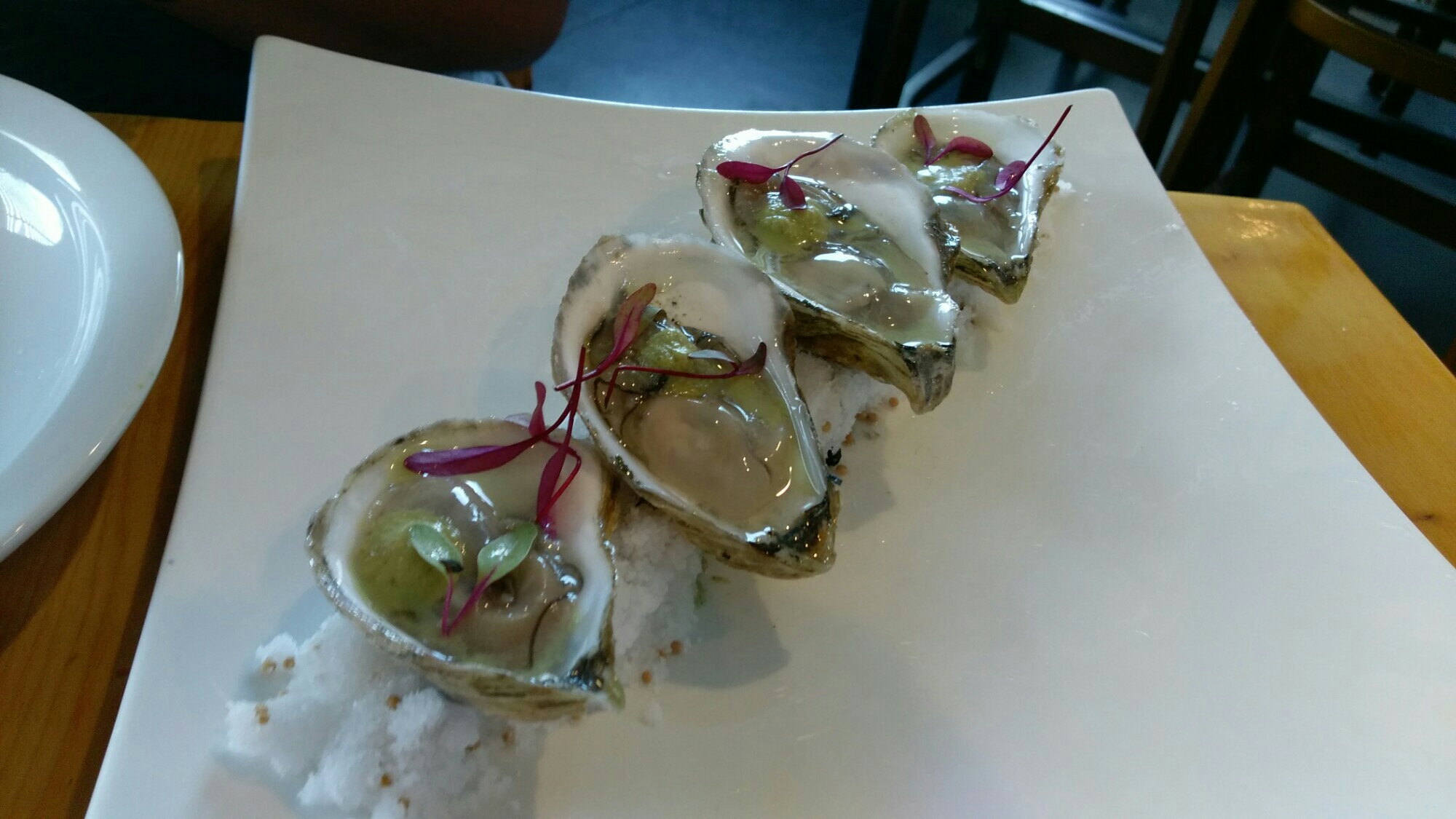 Friday, July 15
Clearly a sad day because it was the last full day we would be at the lake house. We didn't have any major plans other than trying to squeeze in as much relaxing as we possibly could. The day started with another trip to the beach. Earlier in the week Cece wasn't a huge fan of the water because it was really cold. I guess it just took a week for her to warm up to the idea of swimming (pun intended) because we couldn't keep her out of the lake. She just kept walking in oblivious to how high the water was getting on her body. We need to get this girl some swimming lessons quick.
After a long morning of relaxation and a quiet afternoon nap for Cece we all made our way to a children's museum that was located in the nearby town of Meredith. As we approached the door there was a sad sign indicating that the museum would be closing at the end of the summer. It certainly seemed that the museum had come under some hard times as many of the exhibits were not maintained. That didn't stop us from having a good time exploring the various rooms including the room to make giant bubbles, a room with a giant slide, castle, and fire trucks, the and the grocery store room. Cece had lots of fun exploring the little museum. It is too bad that it will be shut down soon.
After time at the children's museum we ended our day with dinner at the Local Eatery in downtown Laconia. The website describes the restaurant as the "Lakes Region's exclusive farm-to-table restaurant offering the freshest produce, meats, fish, and cheese from select farms and farmers." I can neither confirm nor deny this statement. What I can confirm is how great the food is at this place.
I decided to eat something that I rarely order at a restaurant; a pork chop. This wasn't just any pork chop. This was a maple pork chop topped with candied maple bacon and served with cheesy mashed potatoes and spinach. It was by far the best meal consumed during the trip and that is saying a lot considering how great some of the places had been (especially the fried chicken from Worthy Kitchen). Every bit of pork chop was juicy and delicious. The candied bacon was like biting into heaven. The mashed potatoes were perfectly integrated with the cheese. I literally had to stop myself from acting like an animal and picking up the bone (yes, it was a bone-in pork chop) so suck the marrow from the pork and from life. It was outstanding.
Rizzo got the catch of the day which was a grilled swordfish. Cece had her meal specially made since there isn't a set kid's menu so she got a mac & cheese gnocchi. Rizzo and I agreed that it was the best meal of the trip. Cece seemed to enjoy her meal, as well.
Not only did the Local Eatery have great, locally sourced food, but it had great, locally sourced beer. I complemented my dining experience with an NH Ale from 603 Brewery out of Londonderry, NH. Untappd says that this is a cream ale but that isn't the best description. I think this beer would be more aptly called an amber ale. It is wonderfully malty and yet still a light drink. The description online says that it has "sweet fruit notes with a faint biscuit and nutty finish". I don't know what any of that means since beer does not taste like biscuits. I can say that this is a low IBU (only 19 IBUs) ale that is delicious and at 5% endlessly drinkable. 4 out of 5 stars.
After putting Cece to bed, Rizzo and I enjoyed one more sad game of Phase 10 (I won again) and shared one more sad beer (Self Titled, a Belgian pale ale from Lithermans Limited out of Concord, NH). The beer was pretty decent for a pale ale. It wasn't too hoppy since it was in the Belgian style. I gave it a 3.5 out of 5 but the end was nigh so we were both getting a little depressed. It was the end of another great day and unfortunately getting close to the end of a wonderful vacation.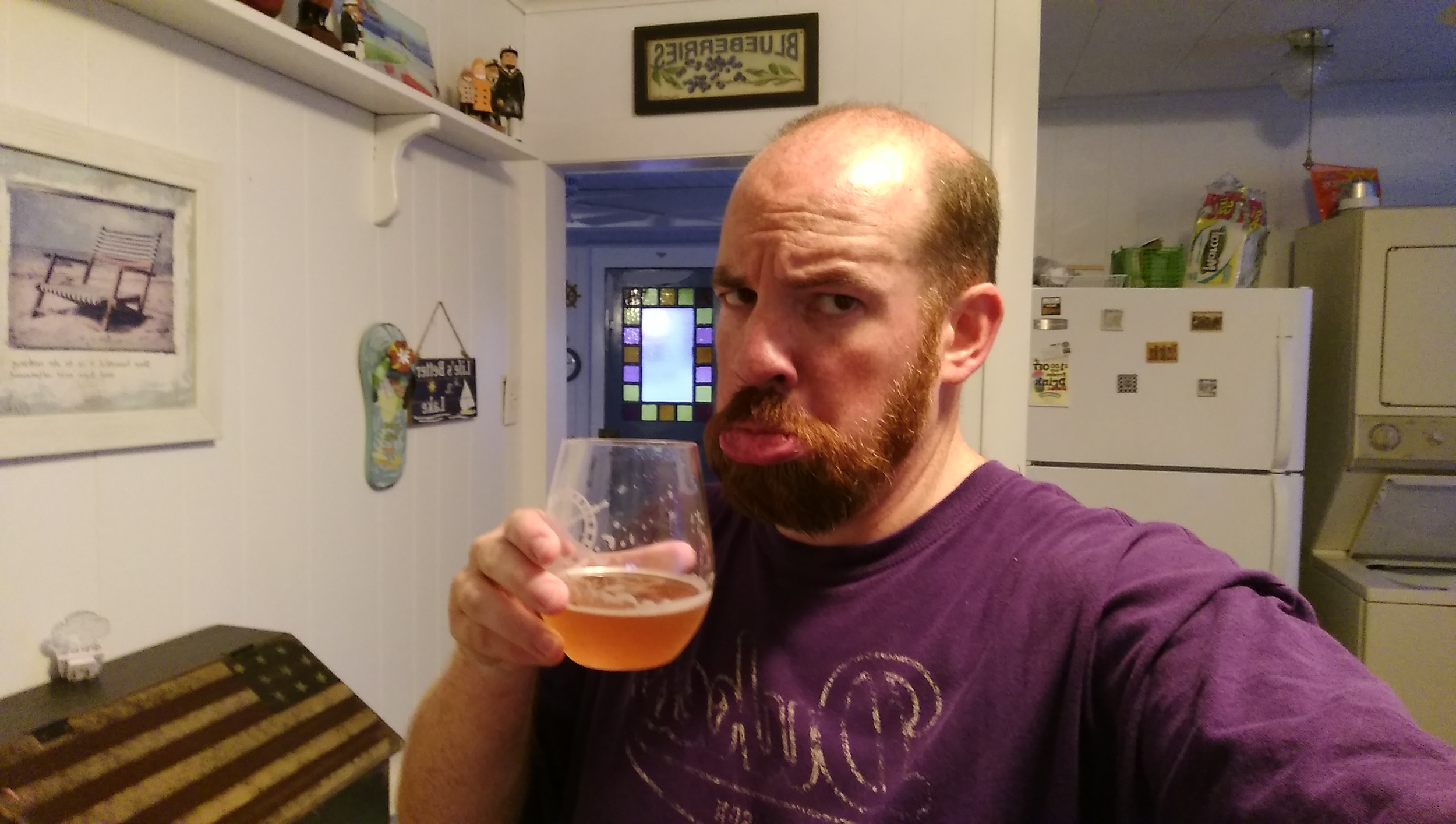 Saturday, July 16
Ah, the last day of our vacation. It was rather uneventful. We woke up and had breakfast at the lake house. After a walkthrough we all piled in the car to make our way back to Boston for the flight home. We made a pit stop at Kelly's Diner in Somerville because it was a place that Guy from Diners, Drive-Ins, and Dives visited on his show so we stopped from a brunch-type meal.
The place was packed, is was to be expected on a Saturday morning, but we didn't wait long for a table. We sat down, ordered, ate, and left in a matter of 50 minutes. It was pretty good but nothing to write a lot about so I won't. It was typical diner food in a typical diner atmosphere.
At the airport we spent most of our time in the play area so Cece could run off as much energy as she could before we were trapped in the miraculous air-tube for several hours. Cece climbed and ran and played as much as her nap-less body would allow. Then we hopped in our airplane and took the rather uneventful trip back to Dulles International Airport.
Cece is a pretty good flyer but any toddler, no matter how good they are, will start to lose it after not enough sleep and being cramped on a plane. Rizzo and I both had some kids games on our phone so we were keeping her distracted with technology to avoid the complete and total breakdown. I know that every parent claims they will not distract their kids with technology just to placate them for a few minutes. That is great if you are at home or just on a short road trip but a flight, no matter the distance, is not the time to make a stand against technology and toddlers. Give your kid your phone and enjoy the flight. You and your fellow passengers will be grateful.
We got home around 5:30pm just in time for dinner. We cooked up some quick eggs for Cece and then Rizzo ran out to get me the last thing I wanted on my vacation: Chinese take-out. I love Chinese food and the only thing I needed to cap off the vacation was some General Tso's chicken (I know it isn't authentic Chinese food but I don't care). She also stopped by our favorite local brewhouse, Aslin Beer Company, and grabbed a few crowlers for the evening.
I put Cece to bed then proceeded to make a glutton of myself by consuming way too much food to the point of being uncomfortable for the rest of the night. However, I wasn't uncomfortable enough to not drink the Berliner Weisse with Pear & Ginger that Rizzo brought home from Aslin Beer Company. The fruit was well complemented in the beer and went well with the Chinese takeout. The low ABV of 3.5% means that you can drink this beer for ages. It is definitely worth the purchase at 4 out of 5 stars.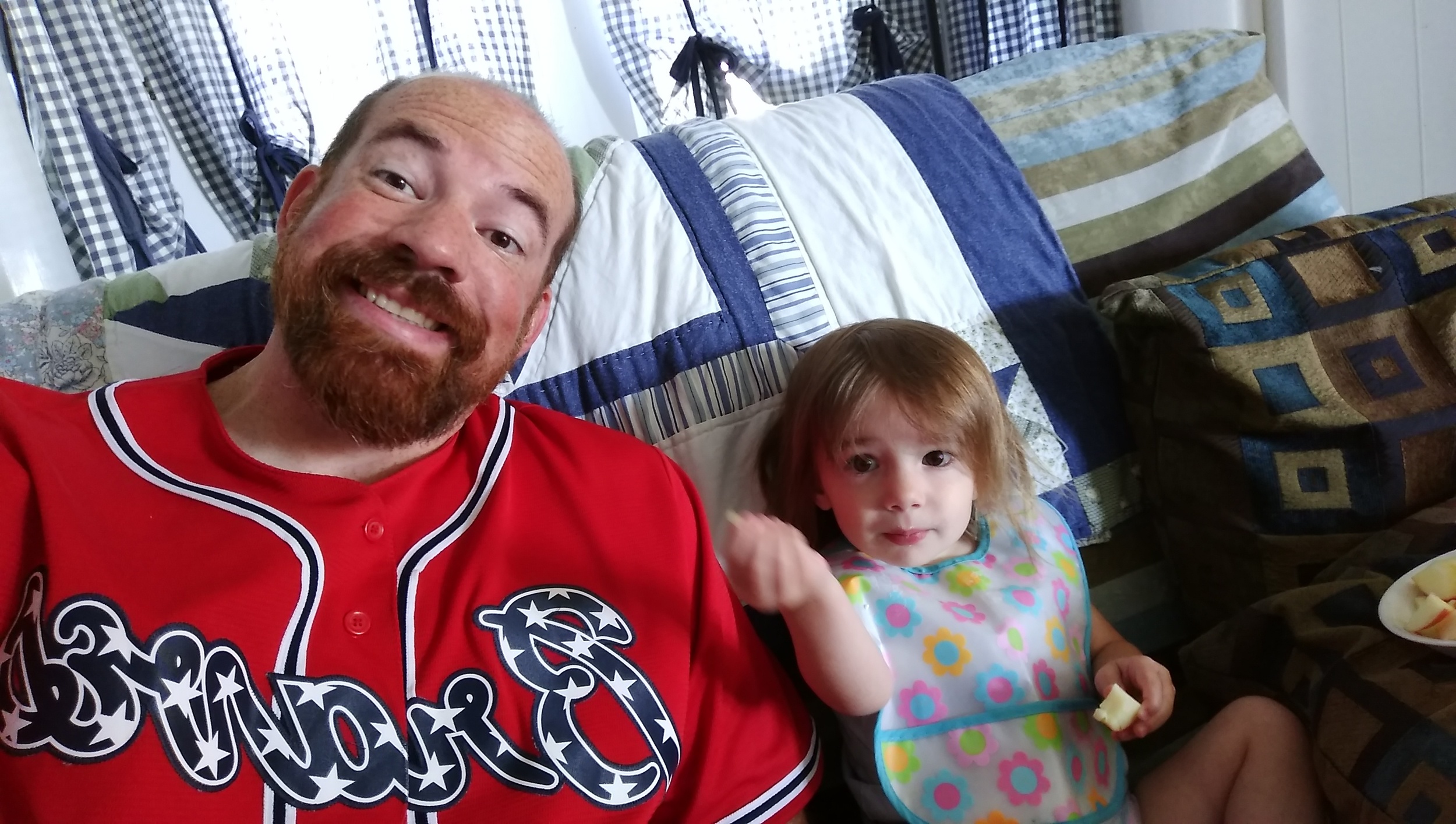 And thus concluded our lake house vacation. We all added some states to our list (Rizzo added three states, Cece added four states, I added one state). We had lots of great food. Rizzo and I had lots of great, locally brewed beer. It was a wonderful trip at a beautiful place. Now it's time to take a vacation from the vacation.