Livin' on the Lake!...Weekly Weight Update
This week's weekly weight update blog was intended to be a recap of our week at the lake on vacation. However, as I wrote about our week the post got much to long to keep in one blog so this is part one of a two part series about our vacation in New Hampshire. Enjoy!
This week was spent on a much needed vacation on the shores of Lake Winnipesaukee in New Hampshire. We rented a cottage just a few steps from a small private beach in the small town of Weirs Beach to spend some time playing on the lake and taking day trips to visit Vermont and Maine. Needless to say, the only kind of monitoring of my diet I did this week was to monitor the size of my stomach as it grew and grew. I wasn't going to worry about keeping track of what I was eating as long as I was eating something delicious. This week's weekly weight update is going to be part one of the two part series where I provide a day by day recap our adventures in New England.
Sunday, July 10
Sunday was not only the first day of our vacation but it was the last day of the Avon Walk for Breast Cancer. Please take the time to read the story about the Boston Avon Walk in the previous blog post. As a result most of the vacation day on Sunday was spent in the car for the approximately 1.5 hour drive from Boston to Weirs Beach, New Hampshire.
Rizzo had not had any lunch after walking 13.1 miles but she was going strong so we decided to put some distance between ourselves and the city before stopping to grab a bite to eat. We got as far as we could before stopping at the fine dining establishment, The Chateau, in Andover, MA. The Chateau is a family dining establishment with eight locations throughout Massachusetts so it isn't a massive chain. The best way to describe it is to take a Cracker Barrel, remove the country store area, and then replace it with a bar. It was decent food and lots of it. We were just hungry from the long day of walking/traveling so we found the first decent place on the route.
The food was fine but what I was happiest to see was that there were a few decent local beers on the menu. I was also happy to learn that Harpoon Brewery was in Boston, MA so I felt comfortable ordering the UFO White (UFO stands for UnFiltered Offering) and still sticking to my local beer rule for the trip. It was a pretty tasty wheat beer that hit the spot after some stressful driving in Boston toward our destination.
The rest of the day felt more like a race against time to get to the lake house, get everything set up for Cece to get to bed, get to the grocery store to have a few things on hand for the morning, then get settled in for the night. Luckily the lake isn't too far from Boston so we made it in plenty of time. We were lucky with our pick of accommodations especially go into the vacation without any previous experience with New England lake house rentals. Three bedrooms, 1.5 bathrooms, a full kitchen, living room, and breakfast nook gave us all the room we needed to settle in for a relaxing week on the lake.
We ended the night with a few local beers that we were able to pick up at the grocery store. My beverage of choice was a Slow-Fermented Brown Ale by Switchback Brewing Company in Burlington, VT. As regular readers know, I'm a huge fan of the brown ale with all of its malty goodness. Some browns are sweet and some are smoky. This one had a nice even mixture of the smoky and sweet. It really hit the spot after a long day of driving and it felt good to sit and look out on the lake while enjoying a locally brewed beverage. A nice way to end the day.
Monday, July 11
Our plan for Monday was to do a whole lot of nothing. We knew we were going to take at least two road trips during the week but after spending the weekend in a hotel in Boston and with Rizzo just finishing a grueling walk for Avon39 we figured a day of hitting the beach and bombing around the house was in order.
Not wanting to get too much off track I decided to start the day with a nice easy jog around the Weirs Beach area. There is some absolutely beautiful scenery but there are also some killer hills to climb. I know I spent the weekend not exactly eating right and drinking a few beers so I may have lost a little bit of my speed but these hills felt like climbing a mountain. I guess that isn't entirely in appropriate seeing as Mount Washington, which is the most prominent mountain east of the Mississippi River at just over 6,000 feet, is less than 75 miles away and visible from the lake. The hills were still killer and really wore me out. The run still allowed me to see some of the town early in the morning before the crowds arrived (more on the crowds later) and get some shots of the area.
After a quick trip to the local beer shop (you know that we had to stock up with some local brews to have during those early evenings in while Cece was sleeping) and some afternoon reading on the deck (one of the greatest pleasures the Earth has ever known) we decided to hit the beach for the first time. It was still a bit brisk, maybe the mid-70s, for an all-out beach adventure but we came up here to spend time at the lake and that is exactly what we did.
It took Cece a long time to warm up to the idea of the beach. It wasn't so much the cold water as the walk from the grassy area at the bottom of the steps across the beach sand to the lake. For some reason she just hated the idea of having sand on her feet. We waited and coaxed and finally carried her over the dry sand to the wet sand and then she couldn't have been happier. Cece spent the entire time split between filling up her bucket with shovels full of sand and gathering the biggest rocks she could find for a collection. The sky was blue, the water was clear, and the sand was warm. It was a good afternoon.
After getting all cleaned up after the beach we took the short walk up to the main street through Weirs Beach to get dinner at the Crazy Gringo. We got the suggestion from the guest book kept in our rental cottage. There were multiple entries from families that enjoyed the food at the Crazy Gringo so we thought we would give it a try. If we were smart we would have compared the sign of the Crazy Gringo (clearly a sign for a Mexican restaurant) with the actual menu board set up outside (not a single Mexican dish noted) and picked another location. Unfortunately for us we are not smart people. We took our seats and ordered Mexican dishes. Rizzo had a chicken quesadilla that turned out to be pulled chicken with minimal cheese. I had a crazy combo that must have come with a t-shirt if I was able to eat the whole thing (I wasn't). It was a beef and bean quesadilla (again, lacking on the cheese) the size of my head, a massive taco, and an enchilada that tasted like toes. I don't remember what we actually ordered for Cece but in the end her meal ended up being chips and salsa with pineapple slices. The moral of the story is don't go to the Crazy Gringo if you are looking for authentic Mexican food. However, the do serve a delicious Sam Adam Boston Lager.
We trudged back to the house with an inappropriate amount of food in our gullets feeling miserable. So miserable, in fact, that I wasn't at all let down that we had to skip the ice cream for dessert because Cece was being a typical 2-year-old. It had been a long day in the sun and she was extremely sleepy so we just got her home and got her bathed and in bed.
We ended the night with our second evening of local beers. This time we had a selection to choose from courtesy of Case N' Keg. I was drinking the Brush & Barrel Series Imperial Pumpkin by Long Trail Brewing Company out of Bridgewater Corners, VT. I was hesitant to pick up this beer at the shop because it is too early for the current batch of pumpkin beers to be hitting the shelves so this had to be a holdover from the 2015 vintage if not older. I decided to give it a try anyway because I am a fan of nice pumpkin ale and because of the Vermont brewery. I wasn't disappointed as this 8% ABV offering was smooth drinking and had all the things a pumpkin beer should have including nutmeg and cloves. There was also a heavier malt flavor than is included in most pumpkin beers which I, of course, supported. If you are in New England in September or October I highly recommend this pumpkin beer for your fall season. You will be glad you did. It gets 4 out of 5 stars in my book.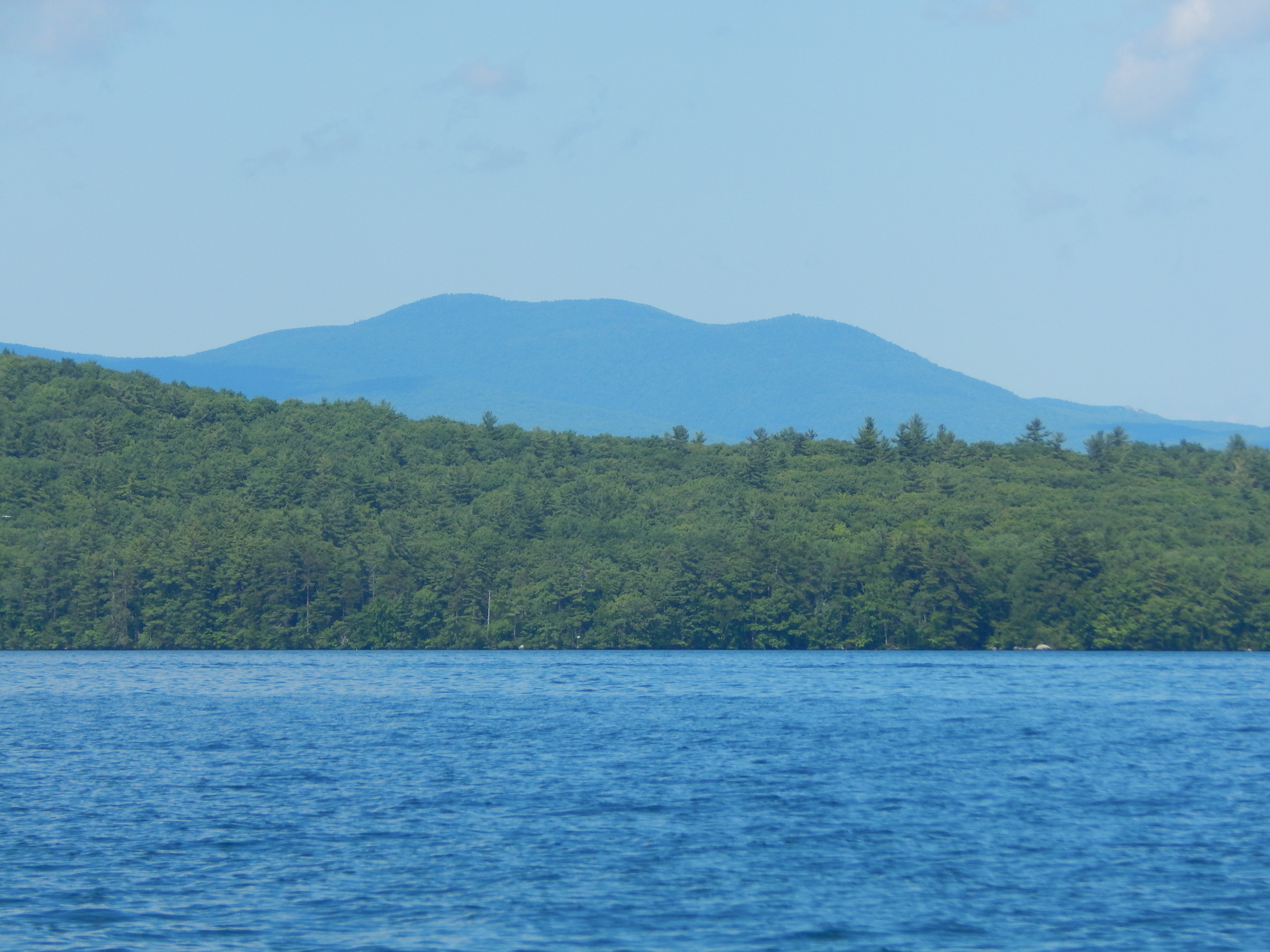 Tuesday, July 12
We had big plans and wild ambitions for our Tuesday excursions. As I'm sure I've mentioned before, Rizzo has a goal of visiting 49 states by the time she is 49 so that she can celebrate her 50th birthday with a trip to Hawaii. Part of the reason we picked a New England vacation this year was so Rizzo could knock out three more states and finish off the Northwest of the US map. With that goal in mind we planned a day trip to Vermont in order to get in some qualifying activities and to (literally and figuratively) put a pin in Vermont.
Rizzo went out for a run to start the day so Cece and I hung around the house doing something that we never do at home; watching cartoons. Cece was really into Baby Einstein and PJ Masks on Disney Junior so we sat on the couch, ate some apples, and watched TV while Rizzo was running. We also took a quick trip down to the lake just to get outside before we showered and took a walk up to Old Town Weirs beach. Basically the morning was spent doing a whole lot of nothing because after Cece's midday nap we were going to make the 1 hour and 45 minute-ish drive to our Vermont destination, Sugarbush Farm.
After Cece awoke and we had some lunch we piled into the car and started our adventure into the wilds of New England. Vermont isn't really that far as the crow flies and would take almost no time if there were major highways between our rental house and our destination. Of course, that wasn't the case and the majority of the trip was spent cruising between 35 and 45 mph along two-lane roads. This is a great way to spend the day unless there is a two-year-old in the back seat that wants nothing more than to get out and run around. Needless to say it was a long trip that we thought we would make longer by making a pit stop at a New Hampshire brewpub just to add another beer to our growing list of beers.
I won't say too much about Seven Barrel Brewery and Pub. It was a fine enough place with a full service restaurant and plenty of beers brewed on the premises. Perhaps it was the desire to get over to Vermont or perhaps it was the crazy-headed toddler that made the experience less than desirable. It was our own fault for making the detour in order to have a taste of a single type of beer but it is done so let us not dwell on past mistakes. I had the New Dublin Brown ale which was fine but nothing that was so outstanding that I would recommend you go out of your way to try it. If I lived around Seven Barrel Brewery I'm sure I'd go there regularly but it isn't a must-see destination. The beer deserves 3 out of 5 stars. Our idiot idea to stop when we are only 20 minutes from our ultimate destination then try to put a toddler back in a car seat earns 0 out of 5 stars.
Twenty minutes of whining and lots of twisting backroads later we finally arrived at Sugarbush Farm. If you are in the area then this is a place that you must definitely look up and make part of your Vermont expeditions. Sugarbush is a working farm that produces maple syrup (as one might expect from a Vermont farm) but, in my opinion, more importantly, cheese. But I'm getting ahead of myself.
When you arrive and park you are mere steps from the baby cows (I know they are called calves but I think it is cuter to say baby cow), goats, and chickens for the kids to enjoy. Cece was especially excited by the goats because she got to feed them some treats. Rizzo was a little scared at first to feed the goats because she thought they would use there massive teeth and bite her hand clean off. Well I showed her that goats eat in much the same way as dogs, licking up the food right from the palm of your hand. Cece wasn't scared a bit and kept asking for more treats. That was lots of fun but the real fun lie just inside the farm house where there was a free cheese tasting. Not just one type of cheese or two types of cheese, but fourteen different cheeses to sample!
We are talking real, handmade, artisan, best of the best cheese. The cheese samples included light cheese, mountain jack cheese, various types of cheddar cheese, smoked cheeses, blue cheese, and my favorite, smoked cheese with bacon. Every bite was delicious with the exception of the bleu cheese. It isn't the fault of the cheese maker because I'm sure it was a perfect example of a bleu cheese but I just hate bleu cheese. Not only were cheese available for tasting but there were four maple syrups, dips, salsas, jams, and jellies galore. It was a fat man's paradise.
We also learned a few things about cheese and syrup that I didn't know before the tasting. (1) There are types of cheeses that a person that is lactose intolerant can eat. It's all about the aging. The cheddar cheeses from this farm that are aged 4 years and older can be consumed by those that are lactose intolerant. After 4 years of aging the lactose has broken down into sugars and is no longer present in the cheese. Keep this in mind for any of your lactose intolerant friends who yearn to eat cheese.
(2) If you get real cheese that is prepared and wrapped correctly there is no need to refrigerate the cheese until it is cut. These cheeses are wrapped in an airtight rubber-like packaging (think of the casing of a Baby Bell cheese). They can sit on the counter for weeks without any issue. In fact, this is the recommended way to keep the cheese to keep it soft enough to cut easily. It makes sense since cheese was created as a way to keep utilize milk before it spoiled and to keep the milk for long periods of time. So if you get good, natural cheese (or butter for that matter) you can keep it on the counter until you cut into the wrapping and expose it to the air. At that point you should put it in the refrigerator.
(3) Maple syrup is maple syrup is maple syrup. If you get lighter colored maple syrup versus dark maple syrup the only difference is when in the season was the sap harvested from the trees. The lighter the maple syrup the earlier it was harvested and the darker you get the longer the sap was kept in the maple tree before harvesting. The longer the sap is in the tree the darker, thicker, and sweeter the syrup will be. Of course, this only applies to actual, natural maple syrup. You can disregard this statement if you are eating Aunt Jemima syrup since it actually doesn't have syrup in it at all (the first three ingredients are corn syrup, high fructose corn syrup, and water).
After a great afternoon at the farm we were all feeling hungry and we didn't want to miss out on a meal in Vermont. Sugarbush Farm isn't in a highly populated area but we did our research before hitting the road and knew that we wanted to try out a place called the Worthy Kitchen. On the side of the road in what feels like the middle of nowhere, the Worthy Kitchen is a foodie and beer snob's ideal location. The place combines delicious, farm fresh, and high quality meals with the relaxed atmosphere of a burger joint.
The first thing you see when you walk in is the giant chalk board of 18 craft beers, most of which are from the states of Vermont, New Hampshire, Maine or Massachusetts so you are getting the most local beer available. The next thing you see is the giant chalk board of the day's current menu. Seeing as the Worthy Kitchen tries to keep things as local and fresh as possible, both the food and beer menu change pretty regularly so a chalk board is utilized. I learned firsthand just how quickly the beer is changed.
Rizzo went to the restroom with Cece so I walked up to the counter to order my beer and food for Cece and me. My first choice was to try the Dunkel Lager by von Trapp Brewing out of Stowe, Vermont. Yes, von Trapp Brewing is associated with the von Trapp family from the musical Sound of Music and the brewery is located in the Trapp Family lodge. The beer was poured and I had the (mis)fortune of kicking the keg. The result was a beer that was almost all head but it was given to me free of charge while they changed the keg. You can't blame a server for a pour with lots of head when the keg is kicked so I happily took the foamy beer and waited patiently for a full pour.
The Dunkel Lager is tasty, smooth, simple lager that is a great year-round beer. It is the kind of beer that I would recommend to those who have only ever consumed the macro-brewed beers (Coors, Budweiser, etc.) but wanted to get into some new beers. Easy drinking and malty enough for malt lovers like me but not so malty as those IPA lovers could still enjoy a few. For the small amount I got I gave the beer a 3.5 out of 5.
I'm glad I was able to get this small tasting because that was the last of the Dunkel Lager available and the beer board was quickly changed and replaced with another local beer. That meant I had to make a different selection (how sad for me) so I went with a Cherry Kolsch by Idletyme Brewing Company which is also in Stowe, VT (I'm thinking I need to make a trip to Stowe). Kolsch is probably my favorite style of beer for the summer with the crisp, clean, and brisk flavors that are really great on a hot summer day. This kolsch hit the spot with just the slightest hits of cherry. A delicious beer to enjoy with my meal at 3.75 out of 5 stars.
Did I mention that Worthy Kitchen serves food, too? I could tell you about the tasty macaroni and cheese (macheese) that Cece had for dinner. It was homemade (none of that box stuff) with real, Vermont cheese and a thick sauce that was enjoyed by Cece, and me, and Rizzo. I could tell you about the tasty sandwiches that are offered like Rizzo's turkey sandwich that she gobbled up without so much as taking a breath. It was consumed quickly because it was so tasty. I could tell you all of those things but in the end they don't really matter because Worthy Kitchen serves fried chicken.
Finding good fried chicken is nearly impossible. Around Northern Virginia it is a task to find a place that serves fried chicken. Most of the time it is a special that may be served a few times a year or only on a particular day of the week. I always thought I'd have to head south to find good, home-style fried chicken. It turns out I had to travel north to find some of the best fried chicken available.
The buttermilk fried chicken at Worthy Kitchen is served with a sweet potato puree; a pesto chevre cheese, garlic honey syrup, and fire roasted vegetables (in this case, yellow squash). The chicken was fried to perfection with the breading complementing the juicy chicken. The syrup and cheese didn't overpower the chicken and also didn't cover the entire plate. The chicken was the centerpiece of the meal and everything else was there as a complement. Every bite was full of fried chicken goodness. Even if we hadn't visited the farm, had the cheese tasting, or enjoyed some local craft beers, the nearly two hour drive would have been worth the trip simply for this fried chicken. If you are within a two-hour drive of Worthy Kitchen in Woodstock, VT take the time to visit this restaurant and order the fried chicken. You'll be glad you did.
With our gullets full of delicious food and drink we piled back in the car for the long journey back to our New Hampshire hideaway. Cece was not happy about having to get back in the car and it was a long and torturous ride for Rizzo who was in the back seat attempting to keep her entertained while I was behind the wheel. The nearly two hour trip felt more like twenty and we are all happy when we finally pulled into the parking space at our humble abode. A quick bath, some playtime, some books, and then Cece was off to be so Rizzo and I could do what we do on every vacation; play Phase 10 (what did you think I was going to say we do on every vacation?).
If you aren't familiar with the game, Phase 10 is a card game that consists of each player being dealt 10 cards. The point of the game is to complete the described requirements for that round, or "phase", and to use all your cards before your opponent. For example, the first phase is two sets of three; the second phase is one set of three and one run of four, etcetera, and etcetera. The person with the lowest score at the end of the game and completing ten phases wins the game.
Our good friends, Andrea and Danny, gave us this game as a wedding gift and we took it on our honeymoon way back in July 2013. We played Phase 10 nearly every day of our honeymoon and have been playing it pretty regularly ever since. In August 2013 we started keeping track of all of our games and have a running score. I'm currently leading the change (26-18 at the time I'm writing this) but Rizzo has hopes and dreams of recovering the lead to make it a real contest. Anyway, we always pull this game out while we are on vacation and we made sure to bring it along to New Hampshire. It wouldn't be a vacation without a little Phase 10 action. We played Phase 10 until the wee-hours of the evening (around 10pm) before heading up to get some much needed sleep after a long and fun day.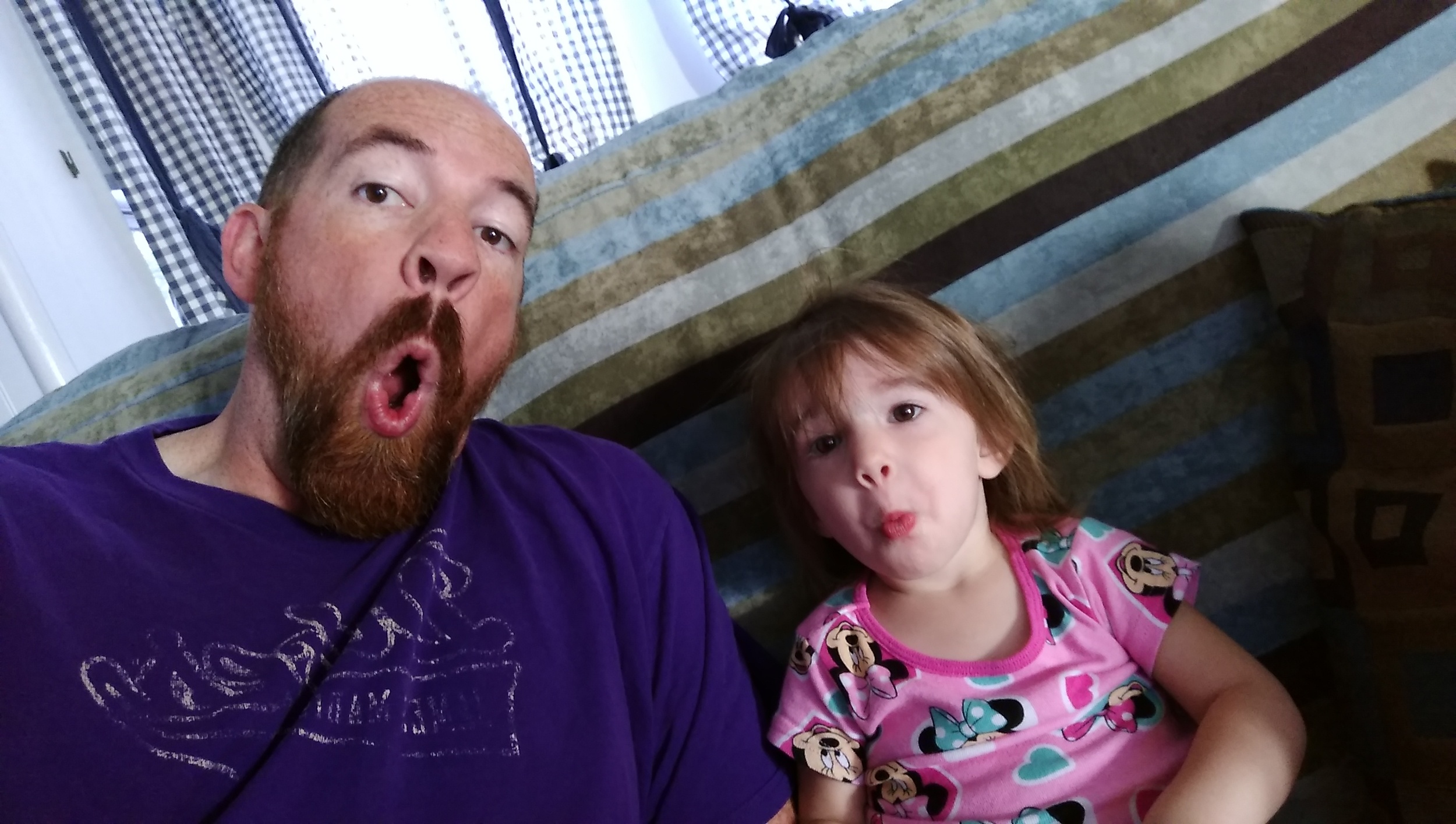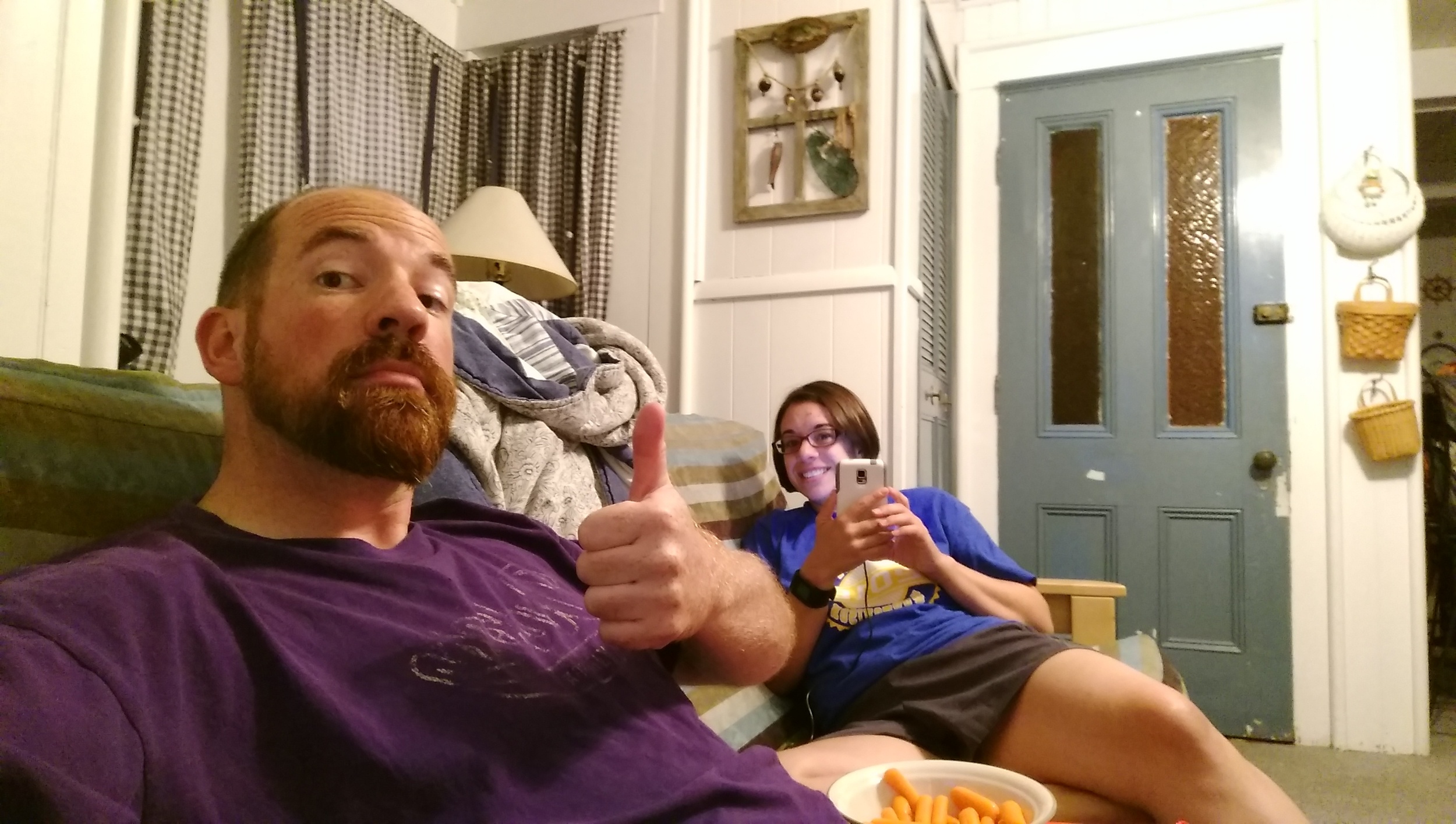 Non Scale Victory
Upon returning home I knew that the scale would tell me that I had gained at least 50 pounds. I ate so much and drank so much over the course of the vacation that the result couldn't be otherwise. Luckily for me I got a reprieve as our scale has broke. I promise it is true. Ask Rizzo, she couldn't get it to work either. So a new scale has been ordered and the knowledge of the weight gain is postponed. Instead, I had a non-scale victory on this vacation. I went running three times while away at the lake. I didn't go hard or far (averaging about 3.2 miles per run) but I made sure to get up and move and I was glad that I did. It made me feel good to get in some exercise while away on vacation.
I didn't stand a chance. Rizzo had 13.1 miles of Avon Walk from Sunday to carry her into the week. I didn't take long runs, just relaxing modest length runs during the week to work up a sweat. On the days I didn't run I'm pretty sure that my sloth-like attitude wasn't going to earn me many miles. With that in mind I had a measly 29.5 miles this week which is literaly my lowest total for any week this year. I suppose it was a vacation so I should worry too much about it. Rizzo, however, had a modest 38.0 miles which, if you think about it, is pretty pathetic considering she had one day that included the Avon Walk. She still holds the lead for July at 89.4 miles to 79.5 miles but our vacation is over (until this coming Friday) and it is time to get back to business.